If you are raising a family or just starting your career, Carmel, Indiana, is a fabulous place to live. Featuring a vibrant community, a plethora of great businesses, and a top-ranking education system, Carmel offers its residents an impressive amount of appealing attributes. The town's incredible park system boasts over five miles of trails on the
Monon Greenway
, giving locals plenty of ways to enjoy year-round outdoor activities. Listed by
Money Magazine
and
Forbes
as one of the best places to live in the country, this city of approximately 100,000 residents is located directly north of Indianapolis and is an idyllic place to call home.
The location of the first automatic traffic signals — a 1924 invention by Carmel native
Leslie Haines
— is known for its historic charm and gorgeous Carmel, Indiana homes. After you purchase one of the Carmel luxury homes, you'll want to ensure your investment will remain secure and steadily increase in value. With housing prices on the rise, now is the perfect time to consider critical upgrades which will do just that.
Enhance your kitchen's function and aesthetics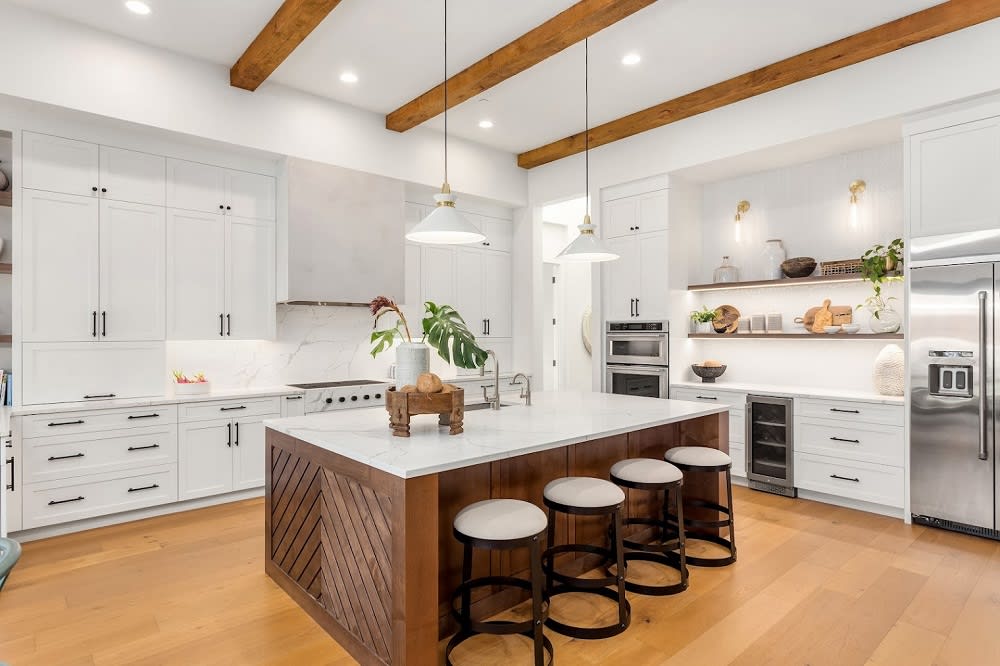 The kitchen is the heart of the home, especially during these times. Often, this is where buyers examine the most when touring a home for sale. As this is the most crucial room to you and your family and future buyers, spending money in the kitchen usually provides a significant return on investment.
When considering a remodel of your kitchen, be sure to select upgrades that will remain in style and functional for many years to come. High-end appliances,
durable countertops
, and wooden cabinets will grow the investment when it comes time to sell and increase your home's desirability to buyers searching for Carmel luxury homes.
Lower energy costs
Having the most energy-efficient home on the block not only saves you money but also works as a feature to attract future buyers. Investing in energy-efficient upgrades will almost provide a 100% return on the amount you spend installing them. Upgraded insulation will save you on heating and cooling costs throughout the year, while properly sealed windows, efficient
hot water heaters
, and an updated HVAC system could save you money as well. It's also important to remember many buyers want to see utility costs when purchasing a new home, and lower numbers here could equal a better offer on your home. Although all these upgrades will not enhance the aesthetics of your home, they will undoubtedly increase its value.
Make it classic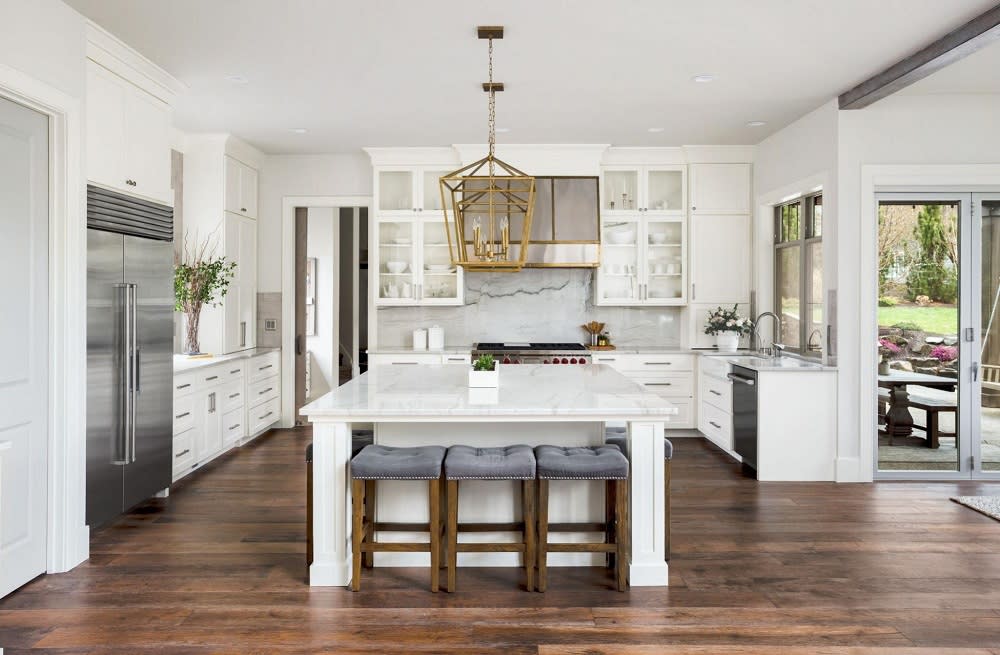 You may love the printed tile patterns or a bold flooring design, but it is important to consider these choices carefully if you plan to sell. Maintaining a more classic look will appeal to a broader range of buyers. Design choices that never go out of style include hardwood floors and subway tiles. To personalize the space, decorate to your liking around these classic features, which will stay with the home for its lifetime.
Paint
Painting has the potential to transform the interior and exterior of your home and is so versatile
that you can decide to redo an entire room on the weekend to suit your current aesthetic. Then, if you decide you prefer another color years later, repaint it! Carmel, Indiana homes offer such a variety of styles, and updating the paint on your home's outside could have a significant impact on drawing a buyer in for a tour. While the paint is often not very expensive, the labor could be if you do not take this task on yourself.
Smart home features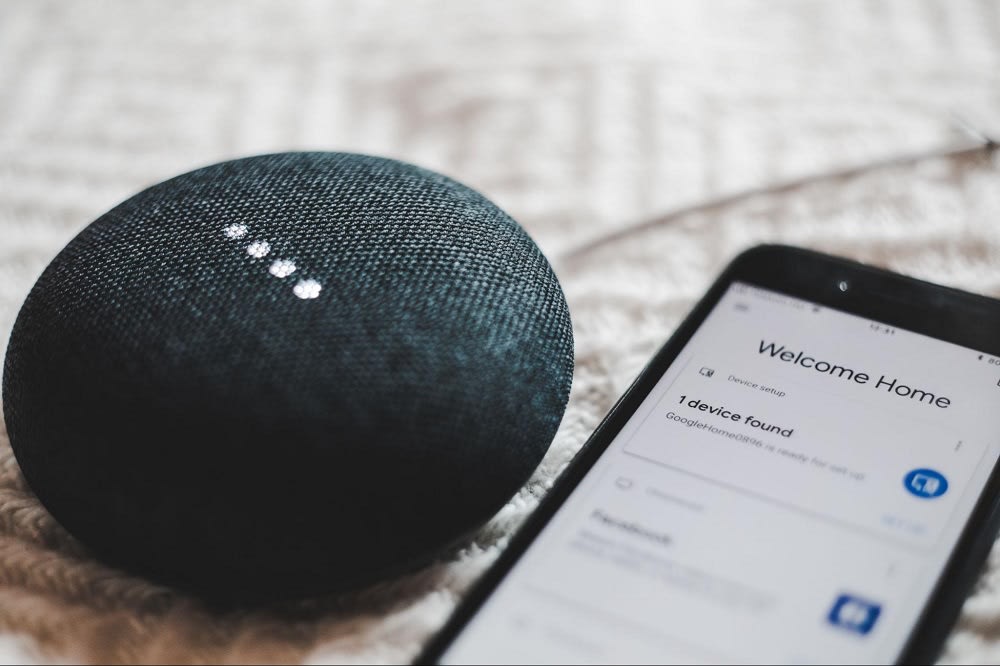 When searching for Carmel luxury homes, today's buyers are looking for upgraded technology as the concept of a "smart home" is becoming increasingly popular. To make your property more tech-savvy, connection to smartphones, voice-activated commands, energy-efficient controls, and high-level security options are all exciting features to include in your home.
Be sure to consult with a contractor about technology upgrades beforehand to determine which ones will be best for your house. Add smart switches where you can – include wiring for internet availability – and research which other advances may be coming in the next five years or so. Prepare and plan for those upgrades to stay ahead of the curb.
Landscaping
Nothing makes a home feel more welcoming than updated landscaping. Planting flowers and bushes, constructing patios and decks for outdoor seating, and having plenty of usable outdoor space elevates your exterior and adds value to your home. If your yard is large enough, planting trees can further increase this value. In this instance, it's essential to work with a landscape designer or your local nursery to ensure you select the trees best suited for your property. Planting one that's too large could end up costing you money in the future by damaging the home or being of concern to potential new buyers.


Outdoor entertainment spaces should also be recognized as a valuable investment. The backyard barbeque represents the American lifestyle, and having the perfect outdoor kitchen complete with comfortable seating will make your yard the one to visit and the envy of future buyers. If you are fortunate enough to have a generously sized lot, consider extending your outdoor space to allow for plenty of activities for your family to enjoy. If the yard is more limited, design carefully to make the most out of the smaller space.


If you want to learn more about ways to boost your property value or about Carmel, Indiana homes for sale, please don't hesitate to reach out to
Carrie Holle
for expert guidance. Let Carrie and her team find your next luxury home in Carmel!