Located in Indiana, Carmel is endearingly known as the "capital of roundabouts" for its plethora of roundabouts throughout the city. From its upscale shopping centers to its flourishing theater and arts scene, there are certainly plenty of ways to enjoy this town and soak up all it has to offer. In Carmel, you and your family can discover a wide array of riveting art galleries, golf courses, live music venues, and a legendary water park. Whether you are looking to catch a play with your partner or take the kids on a hike, there is something special for everyone in this thriving city.
Situated outside of the bustling metropolis of Indianapolis, Carmel has been called
one of the "Best Places to Live in America.
" With its excellent restaurants, hip coffee shops, and abundant access to parks and hiking trails, it is easy to see why this thriving suburban city has garnered such a shining reputation. Notably, it is filled with gorgeous homes and condos, including contemporary styles and turn-of-the-century designs. If you and your family are considering a move to Carmel or have already started searching for your future dream home, then you might be wondering about practical and smart next steps you can take. After all, it can be difficult to know where to begin.
Well, there is no better time than the present to seek out an experienced and professional Carmel real estate agent to assist you on this thrilling journey! What's more,
enlisting the right agent
will give you the best chance of a smooth and seamless experience.
Role of a real estate agent
So
what exactly does a real estate agent do
to help you find and purchase your future home? First of all, an agent is licensed to assist you with various property transactions, whether you're buying a house or property or selling one. This job carries significant weight and responsibility. After all, helping you navigate the current real estate market and find the right house is no small task. Real estate agents are trained and qualified to make these transactions a reality and ensure a smooth transition.
Second, an agent must
meet their specific state's licensing requirements
. All agents must take a pre-licensing course from an accredited real estate school, pass exams, activate a license, and join a real estate brokerage. And third, a routine day for an agent might include staging a house for sale, meeting with clients and buyers, and scheduling tours and appraisals. It's not a job for the faint of heart!
So then, what can a qualified real estate agent do for you?
They bring a wealth of experience
From the fluctuating housing market to ever-changing real estate trends, it can be a confusing world out there. An agent's job is to help you and your family navigate this scene while finding the best deal for you. They will be able to provide in-depth knowledge and well-versed direction about what houses are available, the costs involved, and more. Plus, an agent can offer intricate, personal, and up-to-date expertise on the local area of Carmel and surrounding neighborhoods. As you and your family are proactively looking for the house that is the right fit, an agent will be alongside you on this unique journey and provide extra guidance and feedback.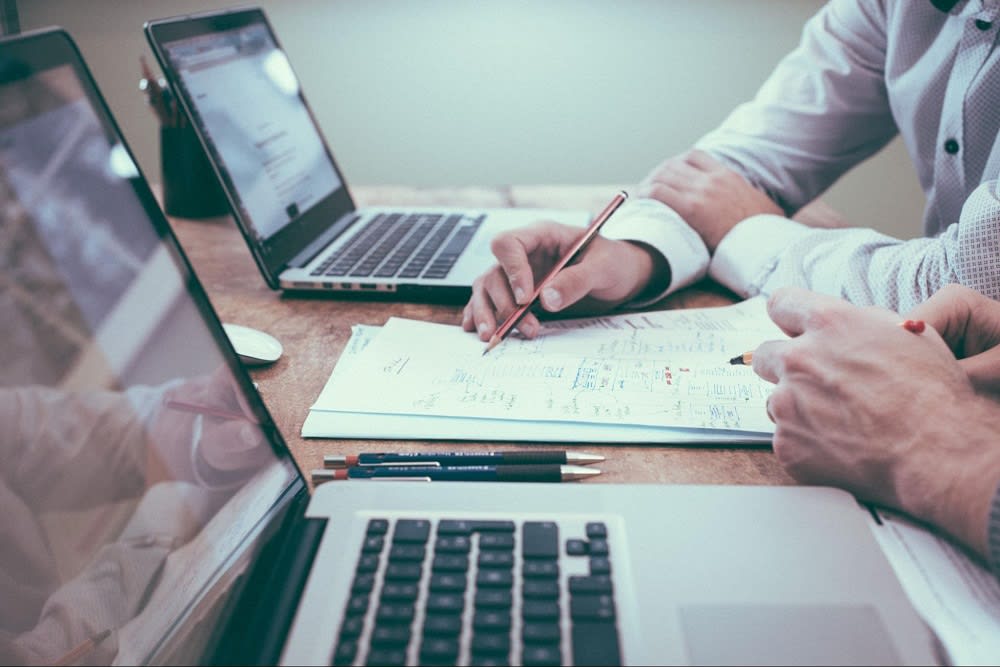 With their rich experience and diverse knowledge, they can help you find a house that makes sense for your lifestyle — whether that be an outdoorsy place with lots of privacy, a home that's close to the action of downtown, or a top-tier location known for its stunning views. With the many ultra-luxurious homes and real estate options in Carmel, it is important to have the right agent on your side, one who can help you determine your vision and figure out what it is that you want.
During this exciting time, you certainly won't regret having a professional on your team, one who is well equipped with sound advice and expertise. An agent will be more than happy to assist you in finding the ideal home of your dreams in Carmel. Licensed real estate agents also bring their background and history with them. They have received top-notch training and know how to find a house or property in the ever-fluctuating market. Furthermore, having an experienced agent on your side can provide much-needed peace of mind and assurance. In a hot housing market, you certainly cannot go wrong with enlisting a professional realtor who can easily navigate the constantly changing trends and help you make the best decision for your family, your lifestyle, and your future.
They will get you the best price
A real estate agent can work with you to find a house that has what you want and makes sense for your finances. Because they have relevant and first-hand knowledge of the area, they will be able to advise you on whether a house is overpriced or if the asking price makes sense for the neighborhood's location. As you discuss your financial vision and goals with your partner or family, be sure to communicate these same ideas with your agent. They will be able to offer invaluable guidance and assistance. With their pricing expertise and professional experience, they will do their best to ensure your search for a home is peaceful, relaxing, and stress-free.
They handle negotiations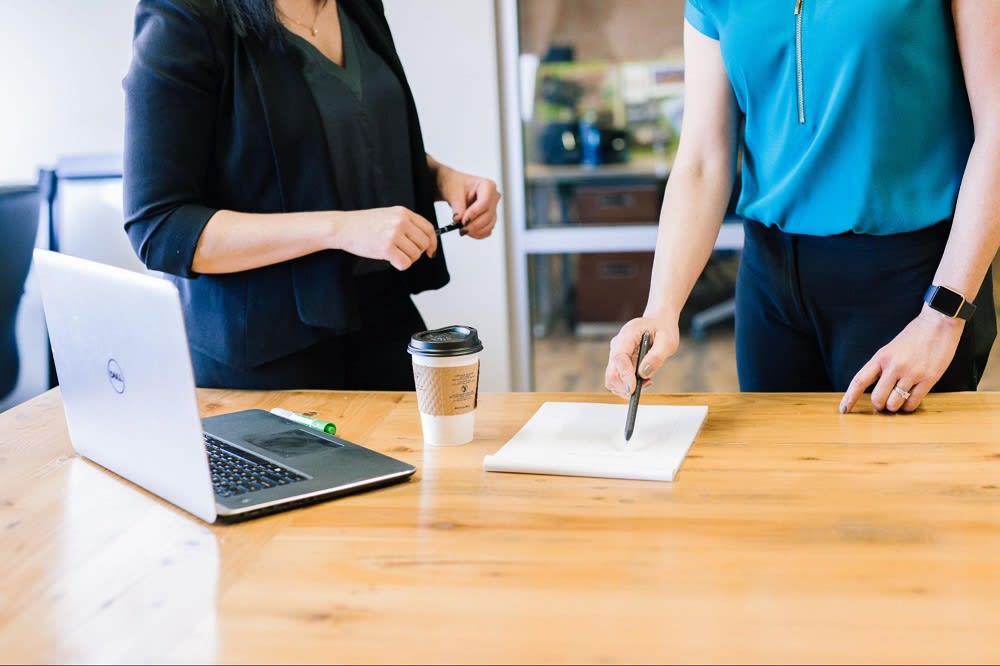 When purchasing a house or piece of property, negotiations can become messy and complex. An agent can act as a mediator between you and the seller, advocating for your needs and wishes and finding out answers to your questions. Their experience is invaluable when the time comes to purchase the home of your dreams and you need to read through the buyer's contract or bring up areas of concern you may have noticed in the house. A real estate agent can provide feedback and be your advocate to ensure you are getting everything you want.
They have experience and expertise
A qualified agent brings a world of knowledge to the table. They also can stay on top of listings as they occur, schedule viewings, and communicate your wishes to the seller once you've made an offer. While you certainly can search for a house or condo on your own, enlisting an agent will aid the process and help it go smoother and faster. Another benefit is that agents often have easier and greater access to house listings as they come on the market, and an agent may even know of potential listings that have not yet hit the market. This allows you to check out places sooner than those who are searching without a real estate agent. And when you are ready to buy or sell, a qualified agent can help you in staging and preparing your home for a sale or in interpreting the purchase contract when you are ready to buy.
They want to help you find a home
Finding the right house is what real estate agents are good at — and they are incredibly willing and motivated to do exactly that! After all, this is their job and they take it very seriously. You can trust that an agent is fully prepared to go the extra mile and find all the features you are looking for in your home.
Now that you know all the fantastic benefits of enlisting an agent, you may be wondering how to find the right agent.
How to find the right agent
First of all, do your research and learn about the professional realtors in your target area. You can read through their websites, look up reviews from other clients, and take notes on what you want in an agent. You can also seek out recommendations from trusted family or friends who have recently moved.
Look for an agent who has experience buying and selling real estate in the area you're interested in or live in. A realtor who lives in the area may be the best choice. And be sure to check out testimonials on the realtor's site. Positive reviews mean you're more likely to have a great experience.
Are you ready to sell your house or start the search for your perfect dream home in Carmel, Indiana? Or are you interested in learning more about specific property listings in the area? Contact
Carrie Holle Group Real Estate
for information about Carmel luxury homes for sale and Carmel properties.
Her team
would love to show you some homes for sale in the Carmel, Indiana area. Get started today on the journey of finding your perfect dream home!