Carmel, Indiana, is a northern suburb of Indianapolis, and it is one of the most populated areas around the metropolitan city. Carmel High School is one of the largest schools in the state and serves over 5,000 students. They even have their own culinary arts program, complete with a major fundraising event. The Arts & Design District is a beautiful downtown area with 100+ art galleries, antique stores, specialty boutiques, and restaurants.

Here are the top events you will want to put on your calendar.
Main Street fun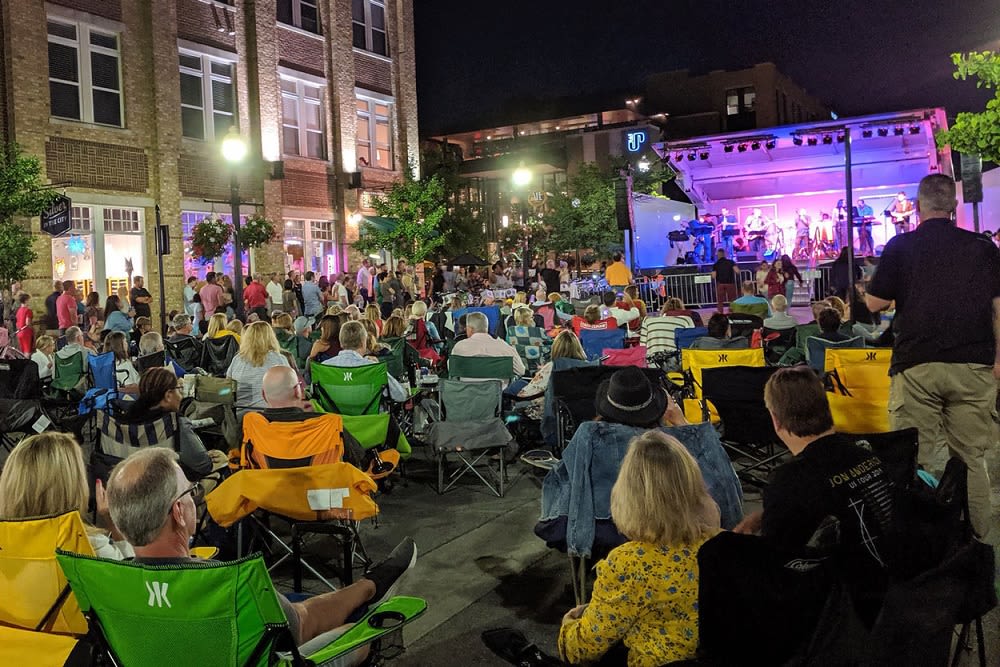 Photo courtesy of All Things Carmel
Main Street is always bustling with activity. Late Night on Main brings the community together for musical performances, and the second Saturday of every month holds a family-friendly
art walk
. Local businesses in the area stay open late and allow visitors to take their time shopping. Try your hand at the make-n-take art projects available. There is something different to learn each month. Artists will be onsite and ready to draw a caricature of the whole family. Face painting is available for the kids, and local bands supply live music. You may even win one of the three $100 gift cards to the Arts & Design District. The art walk is a perfect example of the beautiful community you will find when investing in Carmel, Indiana, homes.
The Center for the Performing Arts at The Palladium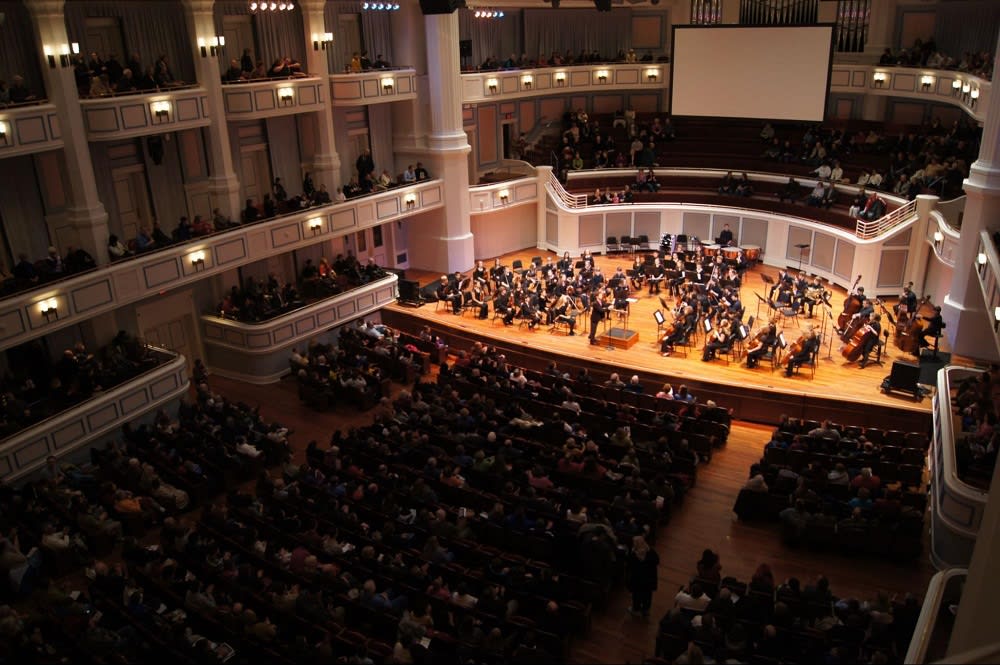 Photo courtesy of Carmel City Center
The Palladium
is a 1,600-seat, state-of-the-art concert hall. The venue hosts a jazz series, comedy series, symphony series, and even shows geared for the little ones in the family — like the Peanut Butter & Jam series. Aside from live shows, The Palladium offers classes for children and adults in dance, art, and music. Featured performers include the Central Indiana Dance Ensemble, Jim Croce's son A.J. Croce, and Vanessa Williams. Be sure to check their
website
for upcoming performances, and catch a show while you are in town looking at Carmel, IN, real estate.
Carmel Marathon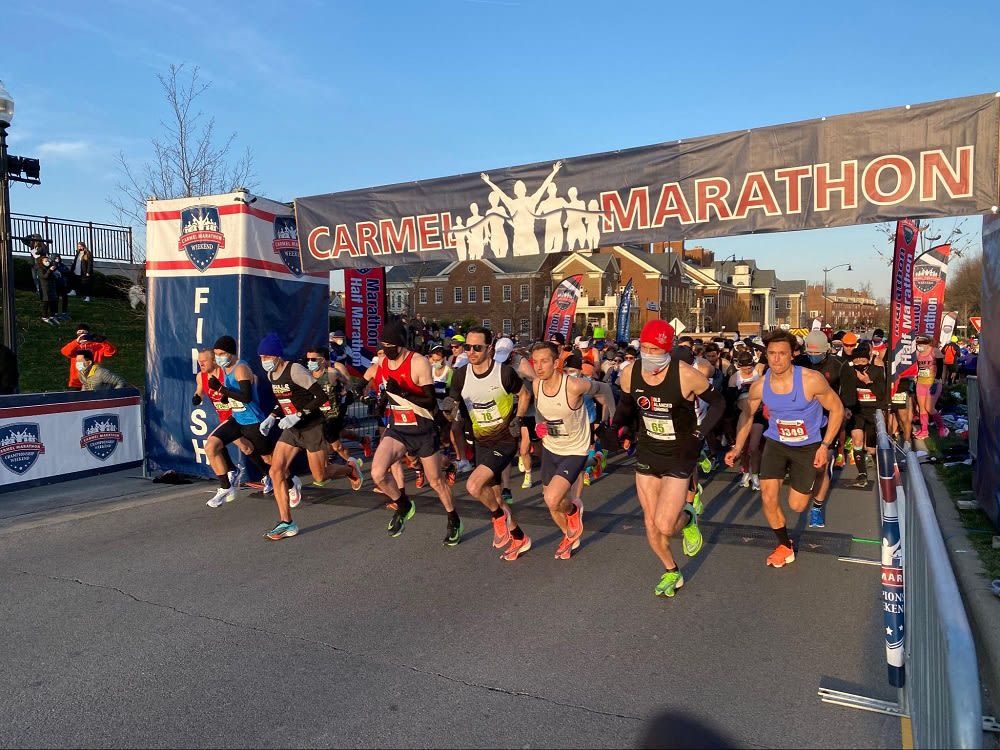 The
Carmel Marathon
is one of the top 10 Best Boston Qualifying Marathons and is one of the largest marathons in the United States. It is also one of the Abbott World Marathon Majors (Abbott WMM) Wanda Age Group World Ranking Qualifying Series. Athletes in nine age groups earn ranking points when they compete in marathons worldwide. The top-ranked runners in each age group can run in the Abbott WMM Wanda Age Group World Championships. The Carmel Marathon hosts a full marathon, half marathon, 10K, 5K, and a relay. The night before the big race, Grille 39 hosts a Pasta Night for all the runners.
Artomobilia
Artomobilia
hosts numerous events throughout the year, catering car enthusiasts. This year, experience the JOKER 10000 Road Rally on April 23, a 90-minute drive that culminates at The Garage Food Hall in downtown Indianapolis where you'll enjoy live music, cars, and all-afternoon entertainment. That's not all you'll find at Carmel's Artomobilia — this event venue hosts exotic car showcases, cruise-ins, and year-round celebrations that bring the community together.
Broadway in your backyard
Actors Theatre of Indiana
is a professional, non-profit resident company that performs diverse musicals, dramas, and comedies at the Studio Theater. "Working, The Musical" will be on stage from April 29 to May 22. Meet 26 people from different backgrounds — a teacher, waitress, millworker, and housewife. Updated with modern music by Lin-Manuel Miranda and James Taylor, the show has been nominated for six Tony Awards. This could be a great way to spend an evening after looking at Carmel real estate.
Art of Wine
Enjoy unlimited wine tastings from local area wineries at the
Art and Wine
event. When you find a flavor you love, you can purchase wine by the glass or grab a bottle to take home. This is a fun way to browse the Arts & Design District while sampling wine after viewing homes for sale in Carmel. There is lovely and diverse art to see from local and international artists — many have special promotions and deals in honor of the event, and stores are open late. Anyone can attend the event, but you must be 21 years of age to purchase unlimited wine tastings.
Art of Wine
May 21, 2022
5:00 p.m. to 10:00 p.m.
Cool Creek Summer Concert Series
Bring the kids to this family-friendly
concert in the park
in nearby Westfield. Attendees are welcome to bring their own food and drinks or sample dishes from several food trucks and vendors onsite. Bring your lawn chairs and blankets and settle in. The concert series starts on June 17 with The Flying Toasters. The following Friday will be Fleetwood Gold. Toy Factory kicks off in July and is followed by The Nauti Yachty's on July 15. On July 22, Stella Luna and the Satellites take the stage, and 45 RPM closes out the series on August 5. All concerts are from 7:00 p.m. to 9:15 p.m. at Cool Creek Park. Children receive free admission, and adult tickets are $5.00 each.
The realtors at
The Carrie Holle Group
are happy to answer your questions about relocating or finding vacation property in Carmel. Contact Carrie and her team to find your next dream home in Indiana!

*Header photo courtesy of Indy Homes